Established in 1983, Shuttle launched its first PC product and established its reputation with the XPC Cube and gaming machines a few short years later. As a global leader in small form factor computers, touch panel all-in-ones, and small footprint desktop PCs, we offer the perfect solution for any vertical application. We have a wide range of high quality turnkey and build-to-order solutions that address the Digital Signage, POS, Security, Medical, Automation and IT Virtualization markets.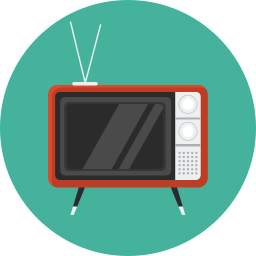 Digital Signage:
As a leader in small form factor computers, touch panel all-in-ones, and small footprint computers, we offer the perfect solution for any digital signage application. Look for us in menu boards, at retail locations, airports, universities, hospitals, K12, and everywhere you see a digital sign.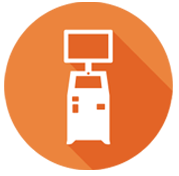 Kiosk & Wayfinding:
Our computers are small, so small that you often won't even see them! We provide the behind-the-scenes computers that drive a host of kiosk and touch-screen wayfinding applications. The next time you approach a sign in a hospital, airport, university, or corporate office, Shuttle is there.
Retail & POS:
Connecting a Shuttle mini-computer to a retail or POS station is quick and easy, even with an older system. Our connectivity options, including RS232 legacy ports, mean any POS station will be up and running in no time.
Vertical Market Applications:
Shuttle computers are in hospitals, factories, schools, restaurants, call centers, supermarkets, department stores, airports, universities, auditoriums, cafeterias, and everywhere else you might find a computer. We work with you to create your behind-the-scenes products, while you get the glory.
Office & Workstations:
Created with the latest energy-saving technology and intelligent cooling systems, Shuttle pre-configured computers are about one third smaller than other desktop PCs. They fit just about anywhere, so you gain the power to do more, with the flexibility to better arrange your work space as well
Private Label & OEM:
Many system integrators and vertical market resellers want to become the face of technology to their customers, so they private label computer products. Shuttle offers a range of private labeling and OEM services. From small to large, simple name plates to redesigned chassis, and everything in between.
  NEW:   XH110G
SMALLEST FORM FACTOR WITH SUPPORT FOR 16x BUS CARDS. GREAT FOR MULTI-HEAD VIDEO CARDS, CAPTURE CARDS, POE CARDS AND MANY PROPRIETARY COMPONENTS.
Products and Services